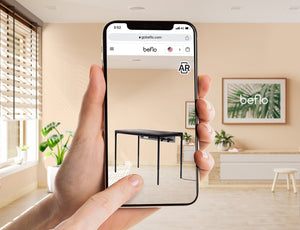 Try our interactive configurator and AR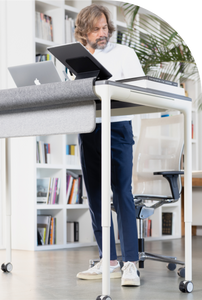 Find The Flow In Everything That You Do
In the past few years, we've all grown accustomed to balancing work and life activities at home. That's why we've developed the Tenon smart desk to serve as the versatile and optimized solution for your lifestyle. Sitting directly at the intersection of comfort and quality, the Tenon is a fully adjustable desk equipped with sit-stand capabilities and innovative solutions for keeping you connected. This modern and ergonomic desk will blend seamlessly with your home and pairs with our range of tech and ambiance accessories. The Tenon desk is designed to accommodate all types of work, freeing up your time to focus on what matters. We're here to help you find your flow and enjoy every moment.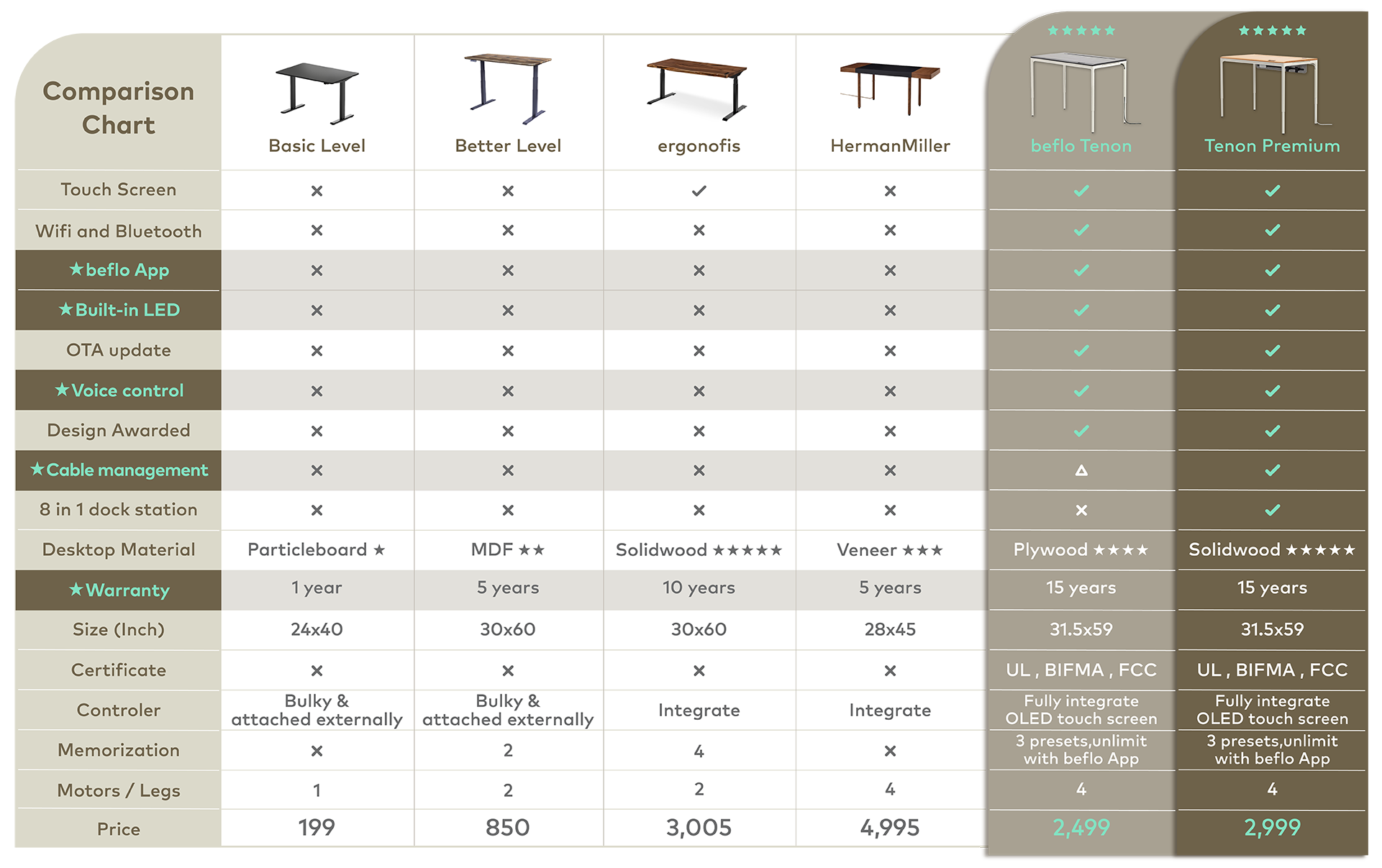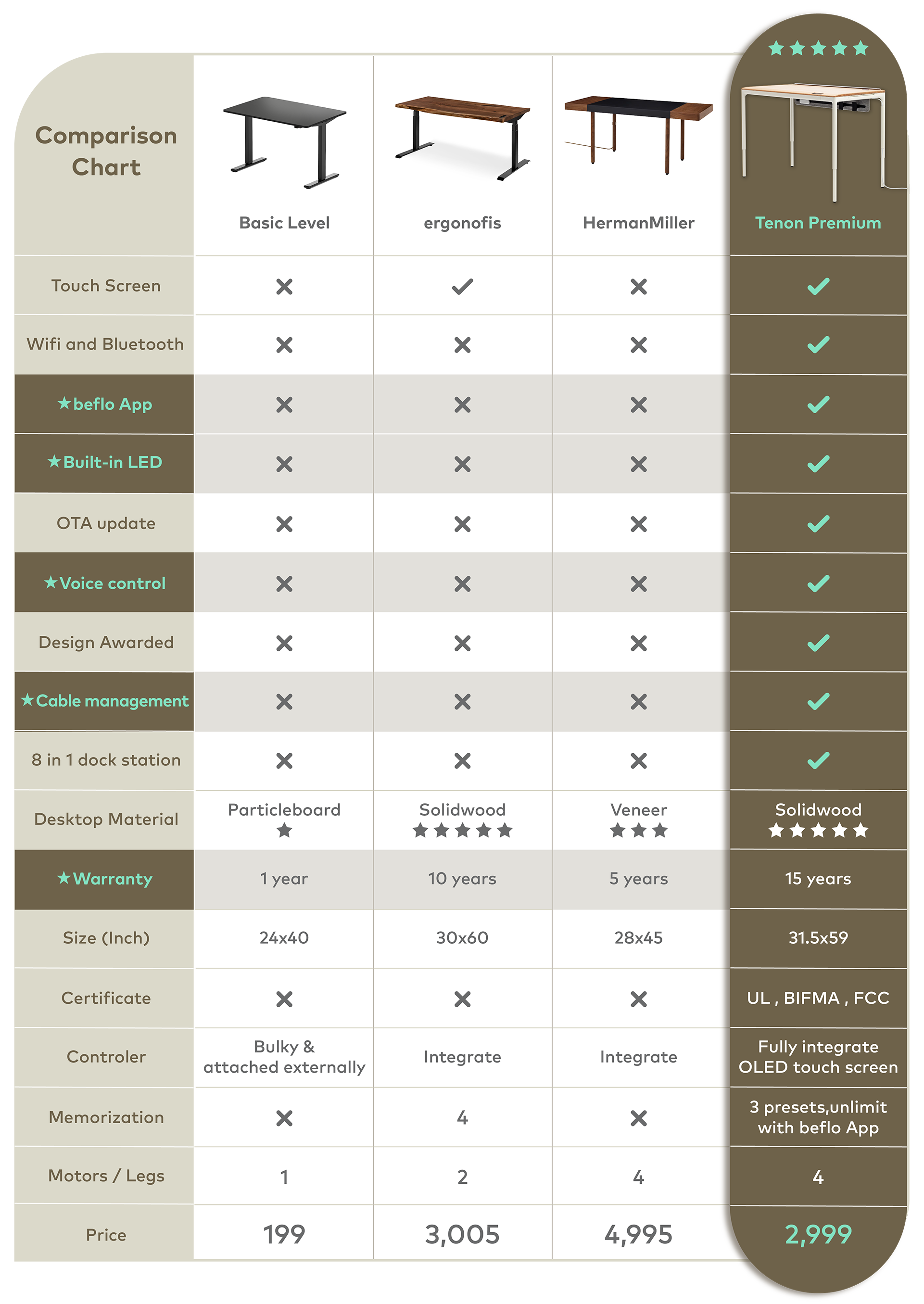 100%
would recommend this product
I am continually inspired to be more productive with the Tenon.

I had yet to learn how much my work and day-to-day experience would change using the Tenon desk. I wanted to experience the health benefits of a standing desk. Additionally, I needed something that I could sit at for Zoom meetings.

The adjustable height desk appealed to me because of its minimal appearance. It could fit in almost any room in my house. Setting it up with the instructions, though it was apparent how the parts fit together. The touchscreen interface or app to adjust from sitting to standing was seamless.

I am continually inspired to be more productive with the Tenon. I love being at my desk! The Creek kept my cables hidden, which minimized distractions. My new setup includes my desktop and my laptop on the Slant accessory.

I already love my desk and have started doing most of my work and other tasks at this desk. I am so glad that I don't have to share it!

Great desk with even greater customer service!

If you're considering upgrading your home office or place of work, and are considering this desk; you should click that add to cart button. I've listed three bullet points below as to why this desk (and company) is objectively 5+ stars:

• The Tenon is not only beautiful in its materials and quality of construction, but functional to the Nth degree. There isn't another company currently on the market that care more about what you NEED more than Beflo. Everything aspect from the thought invested in the cable management solutions to the loads of accessories which empower you to personally tailor to your individual work habits in a way that makes you more efficient and feel better wile working is second to none. It feels like they thought of every potential pain and successfully created a solution that actually works to fix that issue.

• My partner was in a car accident and fractured 3 vertebrae in her lower lumbar. As you can imagine, sitting down for 8-10 hours/day isn't the easiest task for her anymore. For months, she's reluctantly mentioned the idea of getting a standing desk and began shopping for cost effective options on sites like Amazon which would do the job; however, I know that working on a chemically concocted, flimsy, and to be frank, ugly desk for a 1/3 of her life wouldn't make her feel good. While she was on vacation, I decided to order the Tenon as a surprise addition to the home office I was redesigning for her. Now she's never been more excited for a day…

My all-time favorite desk.

I have been in search of a desk of this caliber and functionality for YEARS. This desk does it all and more. I cannot recommend this desk enough and the premium materials will carry you years into the future.

Best desk on the market today

The thoughtful attention to every little detail on this desk is amazing. I have a ton of equipment for podcasting and multiple computers and I was able to manage all of my cords with ease with the built in cubbies and velcro to attach cords to. It also has tons of built in outlets, a screen for controlling the height and options and just so many next level details it's hard to mention them all in this review. Definitely give the Tenon a try, it's my favorite desk I have ever had and I am sure it will not disappoint!

I have a feeling that my husband and I going to be fighting over this desk soon!

Finding the Tenon desk was a hallelujah moment for me. I love how this piece of furniture looks and how it functions. It helps to hide all the mess. It also has extra features, such as integrated lighting and a laptop holder.

This desk is not just a sit-stand desk, it is beautiful. It's even sturdier than any other adjustable desk I have used. Looking forward to diving into all the features! I have a feeling that my husband and I going to be fighting over this desk soon!
Reviews Loaded
Reviews Added