Working From Home, Redesigned
Forget the big, ugly home office furniture of Corporate America. We proudly present the award-winning Tenon desk, meticulously designed for the modern home office. This premium standing desk combines form and function, offering a sleek and modern design that elevates your workspace to new heights. Whether you prefer sitting or standing while you work, the Tenon desk effortlessly adjusts to your needs, ensuring optimal comfort and productivity. With its innovative cable management system, wire clutter becomes a thing of the past, allowing you to focus on what truly matters. Upgrade your home office setup with the Tenon desk and experience the perfect blend of style and functionality.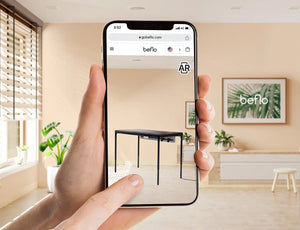 Experience Your Perfect Workspace
Try our Interactive Configurator, AR, and Feature Tour.
Work. Flow. Home.
Unlock your peak productivity with the revolutionary Tenon desk – the world's first smart desk designed to enhance your work-from-home experience. Say goodbye to interruptions that disrupt your focus and hello to uninterrupted flow states. Studies indicate that it takes an average of 23 minutes to regain concentration after an interruption, but with the Tenon desk, you can stay in the zone and maximize your output. Embrace the power of advanced technology and elevate your productivity to new heights with the premium standing desk, Tenon.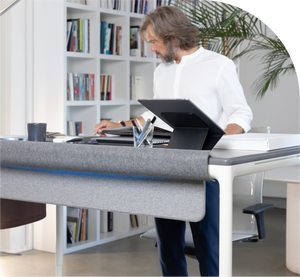 Made For Work, Designed For Your Home Office
We wanted to reimagine the home office as a sanctuary where creativity meets productivity. Our goal was to craft a top of the line sit-stand desk that acts as an extension of your personal style and allows you to curate the ideal home office space for maximum efficiency.

None of the sit-stand desks on the market lived up to our dreams, so we created the Tenon desk. A sit-stand desk that's the perfect balance of beauty and functionality. A desk that's built for both work and home. One that's made to help you find your flow.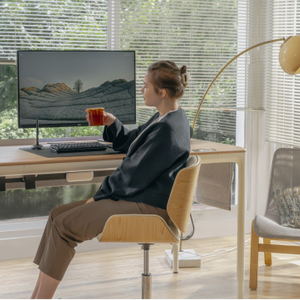 Adaptive Comfort
We're for home office furniture that takes you from weekdays at work to weekends with the family, adapting to your lifestyle and needs.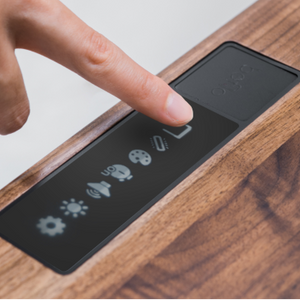 Maximize your productivity
We get tech. From an integrated touch screen and companion app to our acclaimed Pebble Pro, we've outfitted the Tenon desk with everything you need to maximize your productivity.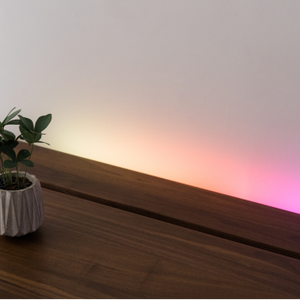 Holistic Wellbeing
We like to think wellness isn't just for the weekend—that's why we integrate multi-sensory features to help you feel well and find your flow.

Feel At Home At Work
We're for office furniture that feels like home: Warm, welcoming and aesthetic. Tenon's modern design and clean lines hide built-in tech features and the productivity tools you use every day.
Journal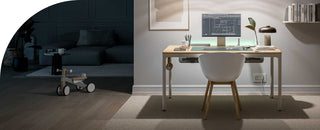 As the days get darker and colder, it's common for people to feel a bit down in the dumps. But no worries, we've been there. And we got your back.  Here's five proven tactics to help you combat Seasonal Affective Disorder and keep your flow going. 1 Light therapy What better way to start off t...
more